Leading IT Services in Irvine, California
For over 30 years, DynTek has provided comprehensive technology consulting solutions to established businesses in Irvine, California, and beyond.
Dynamic Technology Solutions for Irvine Organizations

DynTek isn't your average IT service provider. We're also a risk management partner with over three decades of experience, allowing us to deliver solutions that support your critical infrastructure. Headquartered in Irvine, California, we offer various IT consulting, managed IT services, end-to-end IT Solutions, IT product sales, and more to endless clients nationwide.

Focus Industries

We're an industry leader, and we partner with incredibly influential enterprises needing dynamic technology solutions. We take a strong vertical focus on Irvine clients within the following industries: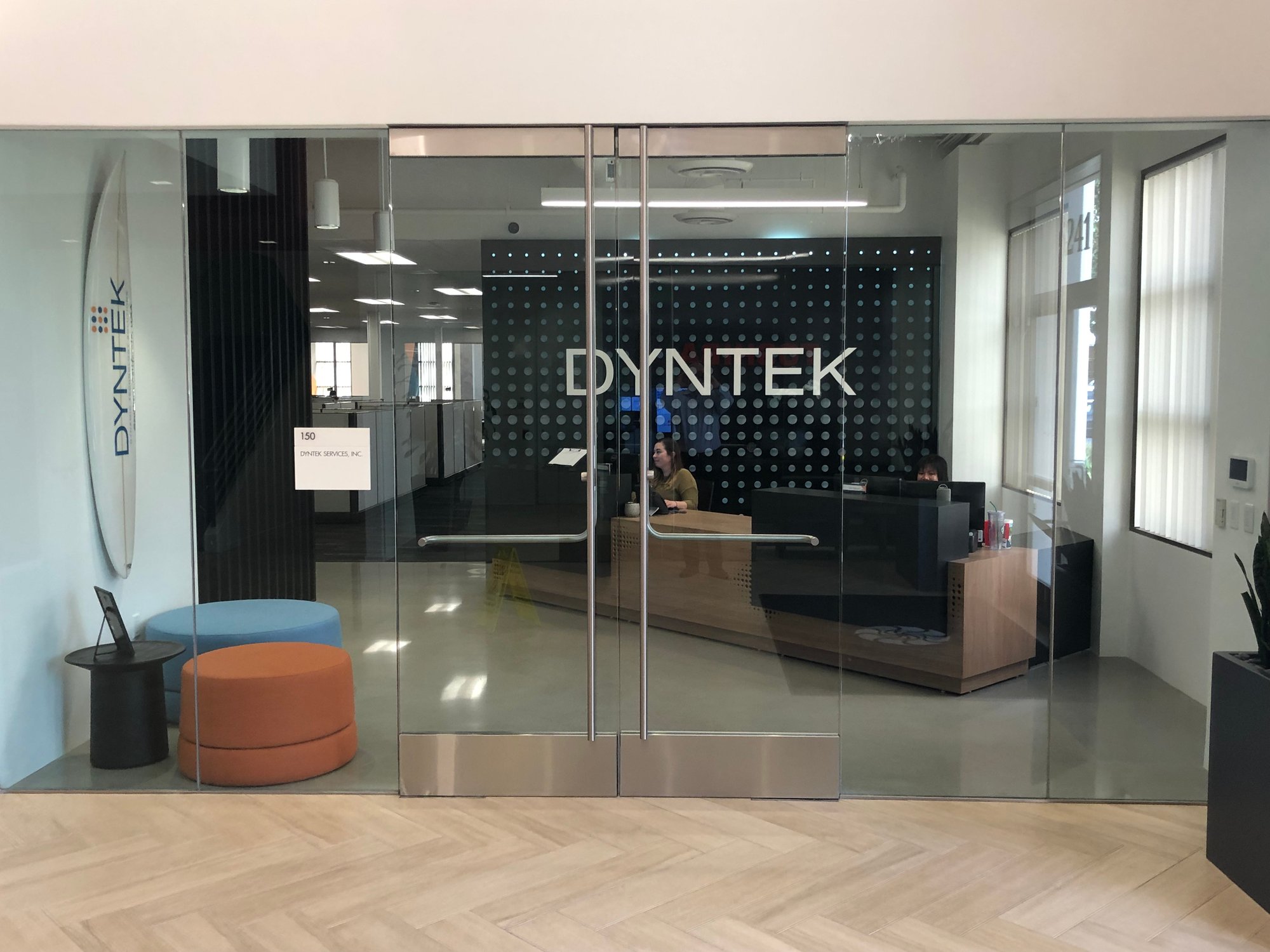 About Our Irvine Campus
DynTek's expansive local office rests comfortably in its Orange Country location and serves as an excellent beacon for our corporate headquarters. Thanks to the bustling California market, we find ample opportunities to tap into the various industries that enhance our expertise.

Executive Briefing Center

Our Irvine location features a state-of-the-art executive briefing center (EBC) that serves as a much-needed space for relevant discussions and demonstrations on the latest in technology. At every level, DynTek remains a power player in the industry as we directly collaborate with key decision-makers and executives like Cisco and Microsoft.

Your digital business transformation begins here. Learn how your Irvine enterprise can partner with DynTek and speak with one of our specialists today.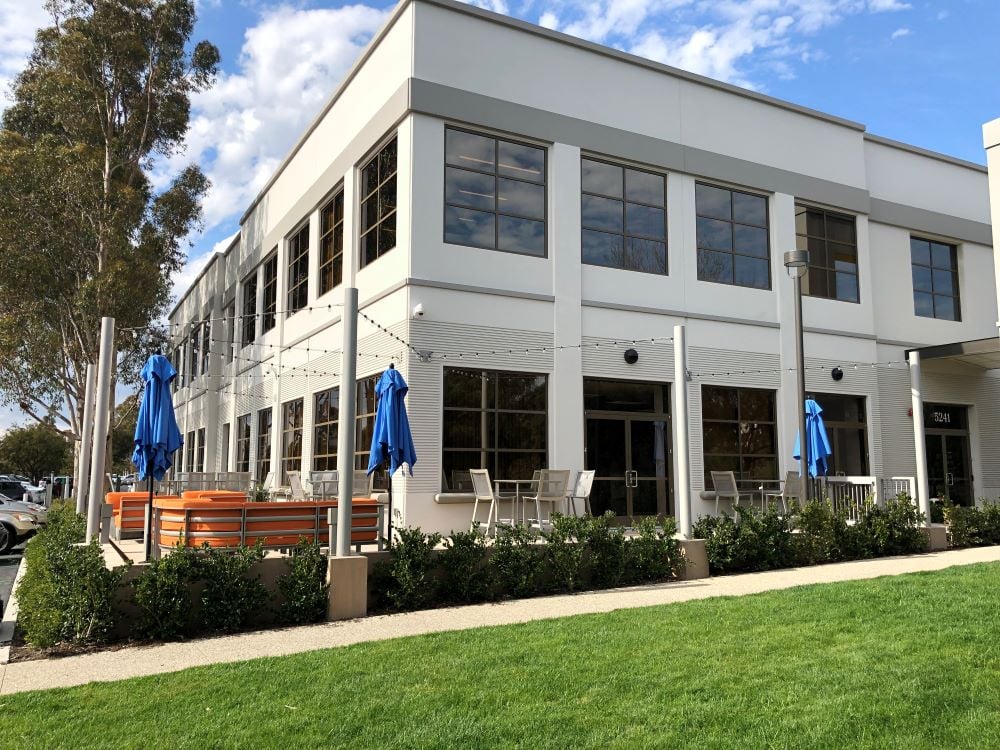 DynTek's Core Managed Security Services
As a top consultant providing a range of IT services in Irvine, our managed security solutions are of significant priority. Far too many businesses lack the in-house resources to meet their complex challenges. As such, we apply extended detection and response (MXDR) methods that anticipate and eliminate these challenges before they even appear.

Some of the core components of DynTek's managed services include:

A US-Based Security Operations Center (SOC)

Gain insight with robust SOC services with benefits like:
Peace of mind from 24/7/365 monitoring from trained, US-based analysts
Endpoint, email, network, and Cloud Security Solution management and monitoring
Compromise and readiness assessments
Risk assessment and vulnerability monitoring
Extensive Metrics and Reporting

We take your time seriously. Enjoy the perks of white-glove service through rapid onboarding with a dedicated success team, incident alerts, executive-level performance reporting, and more.

End-to-End Security and Automation Relations
Strategy & Risk – We utilize cyber liability insurance optimization, security risk assessments, and other elements to align your intended security strategy with your business plan.
Protection & Defense – Utilize, define, and implement tools like the Cloud, IoT, and your Data Center to maximize security.
Resilient Operations – Mitigate threats and extend your team's capabilities with threat hunting, incident response, and more.


Why Choose DynTek?
We understand the challenge of technology, from the need for greater threat visibility to alignment with industry best practices. Even more, we know there's a rapid uptick in cybersecurity threats on enterprises that cause devastating business disruption and data privacy risk. There's a critical shortage of cyber skills, and with many businesses shrinking their staff and budgets, risk is higher should an attack occur.

Because our customers' security is our highest priority, we take a succinct approach to technology that generates protection and success. From our critically-acclaimed partnerships to our highly-skilled engineers, our customers realize measurable results and value.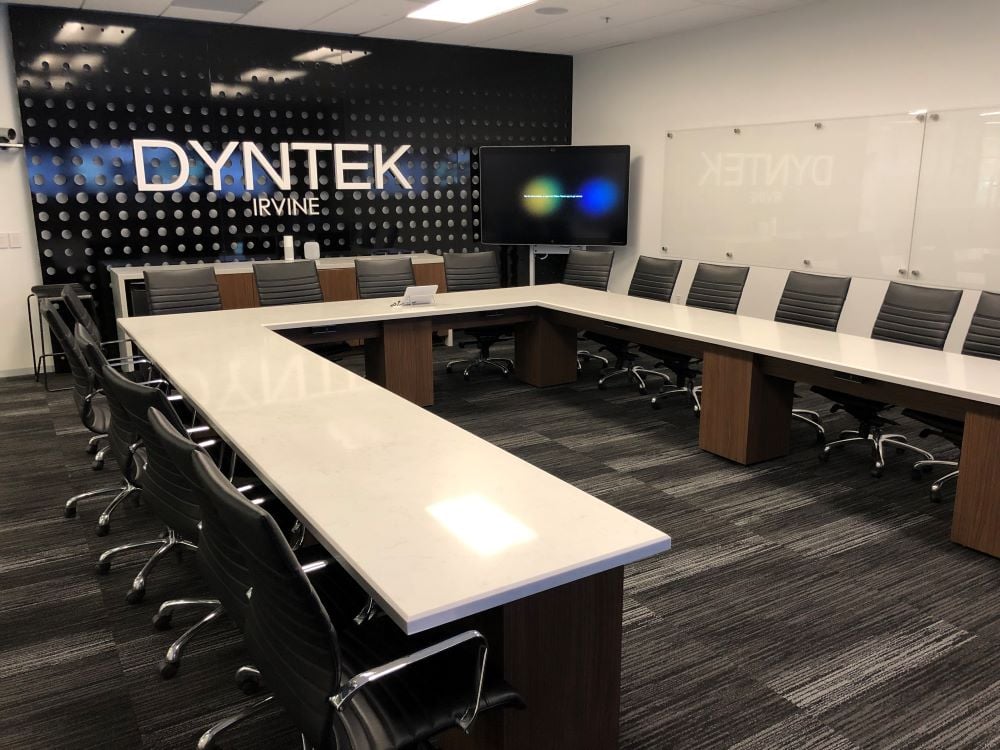 Our Partnerships

Cisco
DynTek is proud to be recognized as a certified Cisco Gold Partner, delivering next-level networking, security, data center, collaboration, and communications solutions that best serve our client's critical business initiatives. We have a deep understanding of Cisco products and solutions and have earned the following additional accolades:
Cisco Enterprise Networking Partner of the Year SW SLED 2020
Cisco Growth Partner of the Year SW Commercial 2020
Cisco Nevada Partner of the Year SW Commercial 2020
Cisco US Regional Marketing Velocity Award 2020
Microsoft
We are a proud Microsoft Managed Partner and CSP/Authorized Reseller, Microsoft Security Solution Provider (MSSP), and Microsoft Intelligent Security Association (MISA) Member. Through workshops, emigration, delivery, and adoption, we incorporate a complex framework including:
Microsoft 365 Migrations and Management
Hybrid Work: Collaboration and Telephony
Team Sites, File Share, Backup, & Ransomware Recovery
Cloud Networking, Storage, Compute, and VDI
Windows 11 Upgrades and Deployments
Managed Services: SOC and MXDR


Learn more about our broad range of top tier partnerships.
DYNTEK
IRVINE

OFFICE

5241 California Avenue, #150
Irvine, CA 92617
Phone: (949) 271-6700
Fax: (949) 271-6794
Secure a Complimentary Consulting Session Today
Are you a local enterprise trying to transform your Irvine business with the latest technology? Look no further than DynTek. Our experienced team of bright, innovative minds is passionate about technology, ensuring you receive the best expertise and support.

Whether it's managed security, cybersecurity services, digital infrastructure, data center, or cloud solutions, we have the knowledge and experience to help you achieve your goals. We combine industry best practices with real-world experiences, ensuring your business stays secure and agile while enhancing the end-user experience.

DynTek is here to collaborate with your team and ideate creative solutions. Let's embark on your digital transformation together. Contact us today.