Enterprise
Architecture Solutions
By conducting a macro analysis of your organization as it relates to technology, DynTek helps you envision and create long-term plans to align your enterprise architecture with your business goals.
From the Data Center to the Device
As organizations embark on their transformation journey - digital, cloud, data center and more - it is critical to have an integrated roadmap that links your current state to your future state. DynTek works with you to understand your key business drivers and how they can be supported through technology. Our comprehensive approach incorporates business and technical analysis, design, planning, implementation and support solutions, backed by a security-first methodology.
Architect Your IT Roadmap
We work with you to understand where your organization is today and where you want it to be in the future. Then we help you define an IT roadmap that leads you through the technology architecture solutions ideal for your needs. Our highly certified technical architects will create a solution framework that includes logical and physical interdependencies across your digital infrastructure, data center, remote access, IT security, identity, collaboration and productivity tools.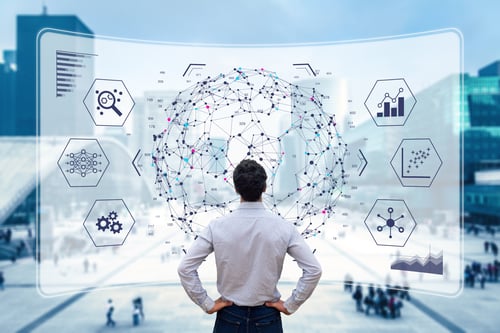 AN ARCHITECTURE-LED APPROACH
An enterprise architecture solution helps you chart the future of your business and technology operations. We can work with you to identify how technology will enable your organization to deliver on its business strategy and mandates.
The dedication and experience of our solution architects, coupled with the depth of our industry partnerships, equips us with the tools necessary to look at all of your business needs as a whole from an enterprise architecture standpoint.
From there, we pinpoint the best long-term IT solutions for your organization, based on your existing technology architecture as well as other technologies you may not have considered.