Managed Security Services
24x7x365 'Eyes on Glass' Threat Hunting & Threat Intelligence Correlation​ through
our US-based Security Operations Center
DynTek's Managed Security Services help automate security detection and response to protect against internal and external threats to the IT infrastructure, systems, data, and more. Our team will help you enhance security visibility, effectiveness and orchestration, and reduce complexity, alert overload, and product confusion.
Have you asked yourself lately...
Security Operations Center
DynTek's Security Operations Center provides Advanced Threat Intelligence, Threat Hunting, Analytics, Monitoring and Alerting Services. DynTek actively monitors your environment to help you sort through the 'noise' of false positives in order to proactively hunt for threats and turn alerts into actionable intelligence.​ Through 24x7 'eyes on glass' coverage, we identify critical threats in near real-time and leverage analytics to gain granular detail and context for each security incident. All security events are correlated against ~3.8 million indicators of compromise in an automated manner to help detect threats that are not being identified by the security solutions in your environment. In the end, this leads to more accurate information and faster resolution time. You gain immediate insight so you can pinpoint the physical location of an incident and take appropriate action.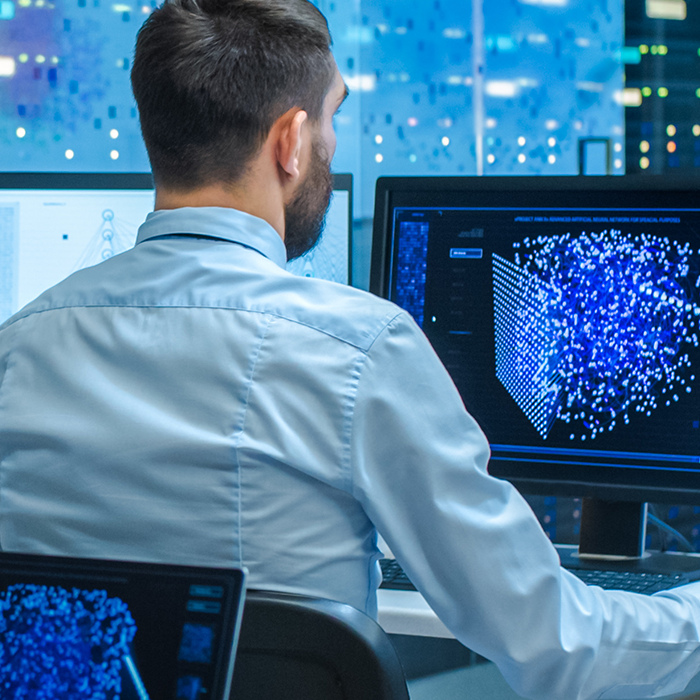 SOC SOLUTIONS
DynTek's Managed Security Services are customized to your unique environment and user count and cover:
FEATURES
24x7x365: Staffed with experienced and trained analysts actively monitoring customer environments​
Leverages the latest security technology and toolsets to maximize response times for security events in our customer data sets​
Finding and blocking malicious behavior in near real-time​
State-of-the-art analytics platform with granular incident detail for fast resolution​
Customized solutions for individual client needs​


BENEFITS
Peace of mind with 24x7x365 coverage
Security subject matter experts on-demand for rapid escalation​
Faster response time​
Meaningful incident data​
Increased accuracy and lower rate of false positives​
Near real-time alerting​
Cloud-hosted solution, easy implementation​
Vulnerability Scanning-as-a-Service
Most organizations are facing resource constraints that limit their ability to conduct vulnerability management and
scanning. The level of effort and time to review and decipher the multitude of results and reports can be
overwhelming on an already taxed IT staff. DynTek offers Vulnerability Scanning as a Service (VSaaS) to scan and report on vulnerabilities in your environment to provide the on-going, proactive defense required to protect your critical assets and systems.
We configure and schedule vulnerability scans on a weekly basis by default (or other customer
desired intervals), analyze the results, meet with you monthly to go over prioritized findings, and
provide remediation advice to help ensure remediation efforts are clearly understood and next steps
are identified.