WE ARE
Customer Experience, Measurable Results, Security Strategy, Strategic Solutions, Partnership & Teamwork
Like most organizations, you are striving to compete in an increasingly digital environment.
But to be successful, you need to be able to effectively apply the growing array of available technology tools. Finding a partner with the wide- ranging expertise to help can be a challenge.
That's where DynTek can help.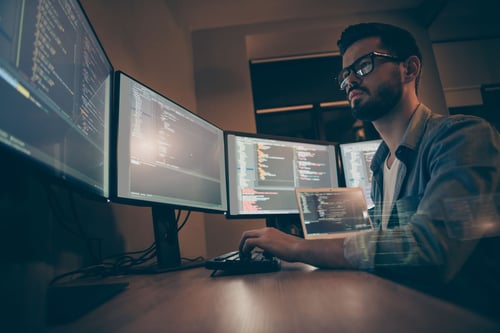 Solutions Built by Technologists. Loved by Business.
When you work for DynTek, technology isn't your job; it's not even your career. Technology is your life. We hire the industry's best talent: bright, innovative, solutions-oriented minds that live and breathe technology.
Our team leverages industry best practices blended with our real-world experiences to ensure customers attain business agility and IT maintains security and control – all while enhancing the end user experience. And we have a lot of fun doing it.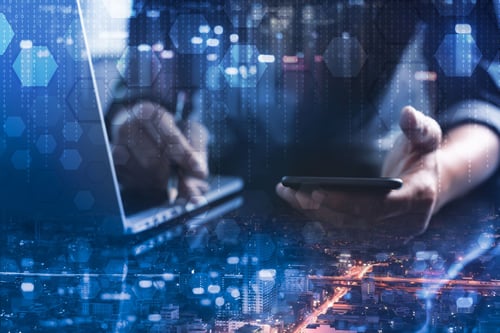 Digital Transformation. Delivered.
We are a national systems integrator, risk management partner, and expert technology consultant serving government, healthcare, education, and commercial organizations. We focus on delivering cloud, on-premises, and hybrid solutions that drive outcomes that you define. Our broad range of technical expertise and vendor partnerships allow us to deliver technology solutions that support a digital business transformation framework.

CUSTOMER EXPERIENCE. DELIVERED.
At DynTek, our clients are like family. You can always count on us to be there for you. We take great pride in our entire team's commitment to client success and we value the long-time partnerships that grow out of our committed relationships with clients.

When you partner with DynTek, you're served by a single point of contact throughout the life of the engagement, backed by an extensive support team.
Let's Chat
You need to be able to effectively connect with colleagues, reimagine processes and

spaces, and secure networks with no edge. DynTek is here to collaborate with your team,

tackle your biggest challenges, and ideate creative solutions.
Take advantage of a
Complimentary Consultation with one of our specialists.