About Dyntek
Learn about what makes DynTek a leading IT services company.
Our Company
DynTek, Inc. provides professional IT consulting services, end-to-end IT solutions, managed IT services and IT product sales to enterprise businesses, state and local government agencies, and educational and healthcare institutions.

Leave your technology troubles behind with DynTek. We hold top medallion-level partnerships across a broad range of industry-leading technology manufacturers, including Cisco, Citrix, Microsoft, McAfee and many more. This means we have an unrivaled cross-section of technical expertise and real-world deployment experience, as well as competitive pricing on the technologies you need most.
DynTek's IT services are bolstered by an extensive list of manufacturer accreditations. Paired with deep real-world experience, these accreditations represent the level of technical expertise and customer service excellence required to be the best.
The DynTek Distinction
At DynTek, our clients are like family. You can always count on us to be there for you. We take great pride in our entire team's commitment to client success and we value the long-time partnerships that grow out of our committed relationships with clients.

When you partner with DynTek, you're served by a single point of contact throughout the life of the engagement, backed by an extensive support team.
April 2018:

Named to CRN's Tech Elite 250

December 2017:

DynTek Attains 7 Microsoft Gold Competencies

October 2017:

Awarded McAfee Strategic Technical Partner of the Year

April 2017:

DynTek Attains 6 Microsoft Gold Competencies

April 2017:

Named to CRN's Tech Elite 250

June 2016:

Named #136 on the CRN Solution Provider 500 List

May 2016:

Awarded McAfee's 2016 Partner of the Year, Americas

April 2015:

Citrix Awards DynTek for Driving the Top Mobility Deal in North America

August 2014:

Named a Semi-Finalist for Outstanding Technology Company for 21st OC Tech Alliance High-Tech Innovation Award

June 2013:

Recognized as Microsoft Public Sector, Education Partner of the Year

April 2011:

CEO Ron Ben-Yishay Named Orange County Semi-Finalist for Ernst & Young Entrepreneur of the Year Award

2010 - 2015:

Named McAfee Solution Provider of the Year for Government, Healthcare & Education for five consecutive years
2018 & Beyond
DynTek has no plans on slowing its momentum in the years to come. We plan to continue to deliver outstanding, affordable IT services to government, commercial, education and healthcare clients. We'd be doing all of this anyway. The awards that come our way are just icing on the cake.
Awards & Accolades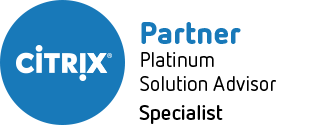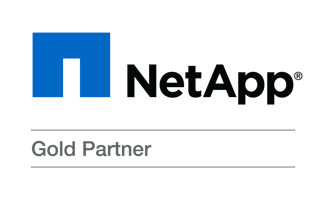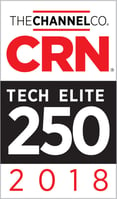 Our People
When you work for DynTek, technology isn't your job; it's not even your career. Technology is your life. We hire the industry's best talent: bright, innovative, solutions-oriented minds that live and breathe technology.
DynTek Solution Architects
DynTek is a large IT services company, with a vast network of top-tier partnerships. But we offer the personal touch and hands-on service of a boutique agency. The Solution Architects at DynTek are at the heart of this experience. On top of their customer service excellence and strategic IT expertise, our Solution Architects work closely with our project management office to connect you with the right resources to meet your IT goals.
DynTek Enterprise Architecture Teams
DynTek has a vast team of technical experts with unique and varied expertise in specific technology domains, such as security, cloud computing, mobility and storage. In addition, our team has extensive hands-on experience helping clients address business challenges and opportunities such as BYOD, employee productivity, business process improvement, customer satisfaction and more.

Together they encompass a broad Enterprise Architecture Team with the diverse skills required to create solutions for today's complex business and technical environments. Our team leverages industry best practices blended with our real-world experiences that ensure customers attain business agility and IT maintains security and control – all while enhancing the end user experience.
Industry Talent Team
Our Solution Architects will hand-pick your personalized Industry Talent Team, a hyper-focused nucleus of DynTek team minds with specialized expertise in your industry and your business. Your team works closely with the DynTek project management office to facilitate the organization and progress of your IT project.

Your Industry Talent Team is extensively educated in system design and architecture best practices and fluent in the latest technologies from industry-leading companies.
Project Management Office
Through spending years providing IT solutions to the problems faced by enterprise, healthcare, government and education sector clients, DynTek has developed an effective project management office (PMO) dedicated to understanding our clients and the unique challenges faced in each industry.

DynTek's PMO is dedicated to optimizing the experience and efficacy of every IT project we do for our clients. A dedicated project management team maintains our PMO; your implementation team is a whole other part of the picture. This structure ensures that projects are completed on time and within budget.