Download for free today
2021
The Growing Cybersecurity Threat
3 MAJOR CYBERSECURITY RISKS
& HOW TO COUNTER THEM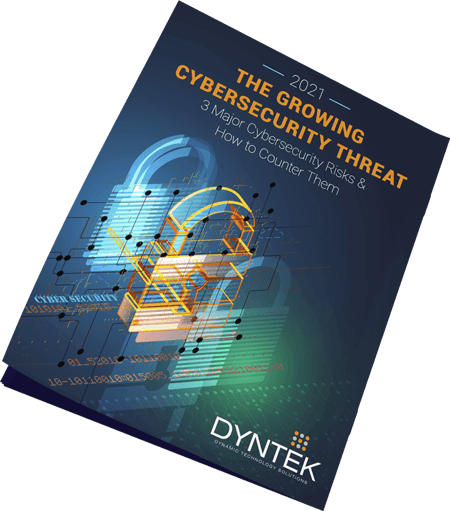 THERE IS A GROWING CYBERSECURITY THREAT
In 2020 alone, there were over 1,000 cyberattacks in the U.S. exposing almost 156 million records. Comparing those numbers to 2010 when there were 662 breaches with 16.2 million records exposed, shows how much more aggressive cyber thieves have become in just the past decade.
In this eBook, you will find three key security trends you should note and address when it comes to protecting your organization.
DOWNLOAD YOUR COPY OF THE EBOOK TODAY
THERE HAS BEEN AN INCREASE IN ATTACKS
Below are just three major cyberattacks
that occurred in one four-week period in 2021.


---

Colonial Pipeline Paid Roughly $5 Million in Ransom to Hackers
Cyberattack Hits JBS, World's Largest Meat Processor



Fujifilm Becomes the Latest Victim of a Network-Crippling Ransomware Attack