Download for free today
The Ultimate EBook
---
The Challenges of Data Center Transformation
6 Questions You Should Be Asking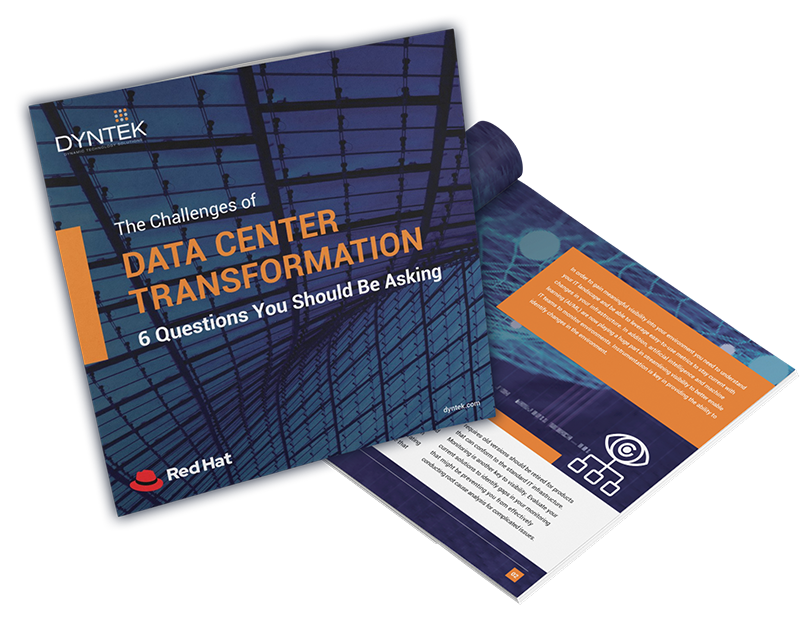 embark on the digital transformation journey
Every day, more businesses look to capitalize on the flexibility, scalability, and performance of private and hybrid clouds. And, the first step to successfully implementing a digital transformation is modernizing your data center.
In this eBook, we provide you with six key questions you need to answer as you embark on your Data Center Transformation initiative.
DOWNLOAD YOUR COPY OF THE EBOOK TODAY
GET THE FOLLOWING QUESTIONS ANSWERED:
---
How do I get more visibility into my environment to help resolve issues quickly?

How can I develop an automation strategy that is manageable and helps streamline my IT organization?

How do I avoid technical debt?

How can I improve security through data center transformation?

How do we sustain a viable data center transformation initiative?

How can agility help achieve data center transformation objectives?