FROM CLOUD VISION TO BUSINESS REALITY
Build Your Roadmap With A Free Cloud Architecture Readiness Assessment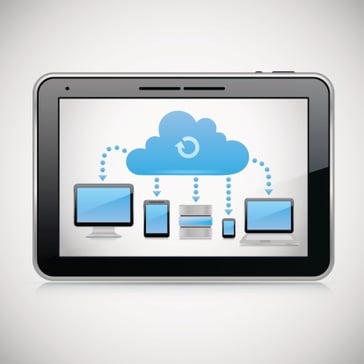 You already know the future of IT rests in the cloud. Your organization might even already use some cloud-based technology. But is your current IT infrastructure aligned to transform your vision of complete cloud architecture into a reality?
Stop wondering when your organization will fully embrace cloud architecture and start developing your roadmap today.
DynTek's complimentary Cloud Readiness Assessment evaluates your organization's existing cloud capabilities and builds a roadmap designed to take you to a fully realized, modern cloud platform.

Take your no-obligation Cloud Readiness Assessment to:
Align your business and technology visions
Gain a deeper understanding of your infrastructure's cloud capabilities
Establish whether a public cloud, private cloud or hybrid solution best fits your needs
Understand the infrastructure improvements necessary to reach your technology goals
Create a plan of action and budget for your cloud roadmap
Please complete the sign-up form to start your Cloud Readiness Assessment. This no-obligation assessment will help you build your cloud architecture roadmap to the future.