TechChat Series
ON-DEMAND WEBINARS: Visibility, Automation & Security
As part of their overall digital transformation initiatives, customers globally are modernizing their enterprise networks using the Cisco Digital Network Architecture (Cisco DNA). This unified, intent-based networking architecture offers the security, scale, and visibility required for today's rapidly evolving business climates.
Join DynTek & Cisco for our TechChats to learn more about how Cisco DNA can support your organizational demands and see key features in action through live demos.
View all webinar descriptions below.

Register for the on-demand series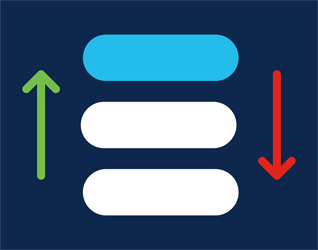 Cisco DNA Automation
Streamline your intent-based network
ON-DEMAND
Cisco DNA Center powers a robust set of automation capabilities that address many of the challenges facing the modern IT organization. No more box-by-box configuration and deployment. Using intent-based policy, the capabilities automate previously manual network device onboarding, configuration, provisioning, and maintenance processes to simplify and scale network operations and drastically reduce configuration errors.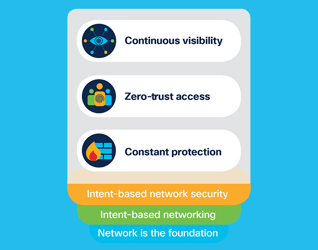 Cisco DNA Center Security
Security built IN, not ON, the intelligent network
ON-DEMAND
An intent-based network powered by Cisco DNA Center and Cisco DNA software can provide continuous visibility into who and what is on the network, contributing to a complete zero-trust access security model and building threat prevention, detection, and response in, not on, the network fabric for constant protection.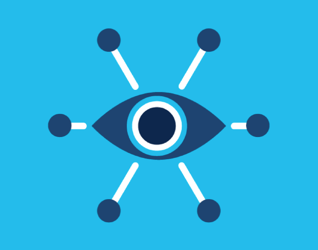 Cisco DNA Assurance
Unlock the power of machine learning and grow your network with increased performance and reliability
ON-DEMAND
With Cisco DNA Assurance, the days of time-consuming network troubleshooting tasks are over. Whether it is wired or wireless, Cisco DNA Assurance enables every point on the network to become a sensor, sending continuous streaming telemetry on application performance and user connectivity in real-time. As a result, organizations have greater network intelligence, empowering administrators to improve performance and issue resolution.
Not familiar with Cisco DNA?
Watch the video.