Over the years, the IT data center has taken on an increasingly important role in supporting business operations. The volume, variety, and velocity of data being managed has grown exponentially and managing the resulting complexity has become a major challenge for IT leaders. The demands on data centers continue to increase with the advent of virtualization, automated allocation, and the move from on premises hardware to cloud and hybrid infrastructures.
To keep up with these demands, many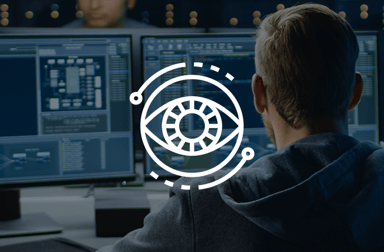 organizations are looking to modernize and transform their data center. When transforming your data center to meet the goals of flexibility, efficiency, and productivity, the first step is to obtain a holistic view of exactly what is happening within your IT environment. Nearly every IT organization contains a number of business units that are often operate in silos without regard for what is happening outside its own area. Breaking down those silos to gain visibility into all areas of IT operations is crucial to an effective data center transformation.
As you gain more visibility into your IT environment, you are better able to gather information about your applications, infrastructure, operations, and architecture as well as your processes around change management and development. This insight enables you to have the information you need to make intelligent decisions around maintenance activities, capacity planning, and other issues that may be occurring within the data center.
Visibility enables you to determine where bottlenecks may be cropping up so you can quickly provision additional resources to keep systems running effectively. Visibility is also the key to being able to monitor your network, application, Artificial Intelligence for IT Operations (AIOps), IT service management (ITSM), infrastructure, cloud, microservices, and operations. Without visibility, moving on to the other key pillars of data transformation – automation and speed – is virtually impossible.
Solving the challenge of IT conflict – individual units operating independently – lies in the ability to transform and modernize the data center into one interconnected unit focused in one direction. Getting to that point starts with clear visibility into how each of the units is performing, and then helping them to collaborate to form an integrated, cohesive team.
DynTek's data center transformation offering customizes the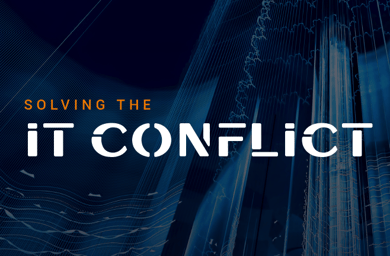 right solution to meet your business objectives and budget. We have extensive experience with data center transformation across enterprise, government, education, and healthcare organizations. For more information on how you can implement a data center transformation, read our eBook, Solving the IT Conflict: Simplify Your IT Infrastructure with the 3 Pillars of Data Center Transformation.