The growth of multiple new endpoints for data transfer has presented a number of new, attractive targets for cybercriminals. Though this poses a growing threat to embattled healthcare IT leaders, there are ways to set up defenses that can protect your data.
Many healthcare industry organizations have developed security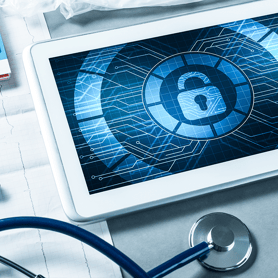 frameworks you can use to secure your IT environment. The National Institute of Standards and Technology (NIST), The Health Information Trust Alliance (HITRUST), The Center for Internet Security (CIS), The International Organization for Standardization (ISO), and the Information System Audit and Control Association (ISACA) all provide valuable guidance that can help you build an effective defense against today's cyber-attacks.
CASB Best Practices
Regardless of which framework you choose, consider leveraging the capabilities of CASB (Cloud Access Security Broker) to build your cybersecurity defense. CASB is a distinct and differentiated technology from existing security categories like identity as a service (IDaaS), web applications firewalls (WAFs), secure web gateways (SWGs), and enterprise firewalls. CASB offers a wide array of features and is built on four key pillars.

Visibility - Reveals shadow IT – applications and infrastructure being used and managed without the knowledge of your IT department – and provides visibility into user activity and sanctioned cloud applications.
Compliance – Encrypts your data at rest to overcome the issue of data residency. It identifies sensitive data in the cloud and enforces DLP policies to meet data residency and compliance requirements.
Data Security – Enforces data-centric security such as encryption, tokenization, access control, and information rights management.
Threat Protection – Detects and responds to negligent or malicious insider threats, privileged user threats, and compromised accounts.
CASB is now a critical element of an enterprise security stack. Gartner predicts that by 2022, 60 percent of enterprises will be using CASB to secure their cloud applications.
Establishing a secure IT environment in the face of increased threats of every type can seem like a daunting task. However there is help to ensure you protect your data assets and the security of your organization. DynTek is an experienced IT security vendor with access to the latest security solutions developed by McAfee that can help provide the cyber defense you need. For more information on the risks facing healthcare organizations and ways to defend against them, read our latest white paper, Healthcare Cybersecurity 2020: Bringing your security framework to life through best practices.