The Trends Shaping the Future of Digital Transformation
Companies undertake digital transformation projects for a variety of reasons – sometimes driven by customers' needs or by internally driven process improvement. But whatever the reason to start, it's never a one and done process. Staying on top of digital transformation requires an organizational commitment to ongoing change and improvement.
For many organizations, digital transformation is no longer a "nice to have" initiative and has moved to the "must-have" category. 64% of respondents to a 2017 Constellation Research survey said digital transformation is now an essential for improving profitability.
Moreover, a 2018 Frost & Sullivan survey found that improving digital presence will be a top driver of IT spending over the next few years. Respondents said goals for their organizations include reducing operational costs, improving customer experience, and aligning IT with broader business strategies.
Digital transformation means different things to different people, depending on their perspective and their customers needs. For some companies, investment in Artificial Intelligence and Machine Learning are critical to success while for others a renewed thinking about security is required to protect their data and IP. Cloud technologies have forced companies to think differently about technology and allow them to move more quickly to meet customer and business needs.

2018 has been a breakthrough year – Below we take a look at what is trending now and what to expect for the year to come
The hottest areas for digital transformation so far this year include hybrid cloud, location services, atomic pricing, blockchain, identity management in the cloud, security and artificial intelligence.

Hybrid Cloud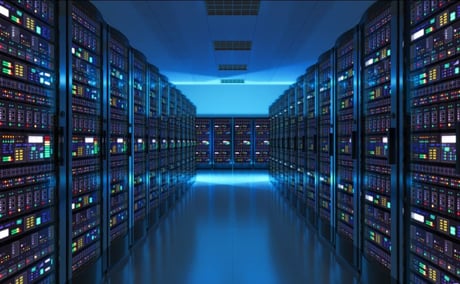 Hybrid cloud solutions emerged as an amendment to cloud-first strategies in 2018. Moving all apps and workloads to the cloud doesn't necessarily work for many companies. Despite the hype of pro-cloud vendors, companies are starting to blur the lines between cloud and on-premises infrastructure based on their own requirements - such as security. For a growing number of companies, the right solution is often a hybrid of public and private cloud resources and on-site solutions.
Location-Based Services
One area of digital transformation that's grown significantly in 2018 is location-based services. Companies are finding that offering location-based services to customers when they enter facilities like stores, airports or entertainment venues can enhance experiences and streamline transactions. Triggering messages, blue dot wayfinding and data collection are changing the way companies interact with their customers and drive operational efficiency. (View - EBOOK: LOCATION TECHNOLOGY 101 BY PHUNWARE).

Atomic Pricing
Another trending area is the move toward "atomic pricing" for cloud-based data infrastructure. Companies need reliable and immediately scalable cloud infrastructure, so they can meet spikes in demand such as when inquiries about flu prevention and treatment spike during flu season. Pricing for cloud infrastructure by providers like Amazon Web Services, Microsoft and Google is already and down to the second. They are racing toward atomic on-demand pricing to the delight of customers who only have to pay for what they need, when they need it.
Blockchain
Blockchain, the technology that powers cryptocurrencies like Bitcoin, is about as hot as it gets right now in terms of hype and buzzword status. But beyond the hype, this method of linking lists or records in a "chain" via cryptography is gaining a foothold outside of the financial world. Major cloud providers now offer blockchain as a service for increased security and it's poised to disrupt other industries as well. But adoption by smaller companies is still a way off.
Identity Management in Cloud
Identity management in the cloud may be the next big trend in digital transformation. As end users consume more and more digital services it becomes critical to offer them a single digital identity to manage such resources. Asking users to prove who they are repeatedly for various cloud-based services is a waste of time. The challenge will be finding a way to manage business resource identities on a global scale, much like Google and Facebook do for consumer-based digital services.
IT Security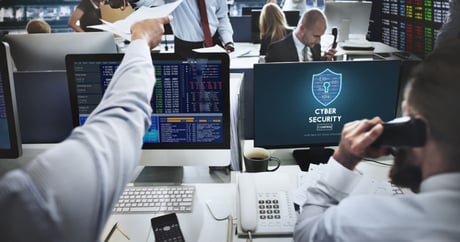 IT Security will continue to be a priority for technologists and executives alike throughout 2019. According to McAfee, the number of cyberattacks each day has risen from a mere 500 to an estimated 200,000-500,000. This volume exceeds the capacity of humans to manage and requires the integration of machine learning and artificial intelligence. Creating a human-machine teaming approach enables organizations to be more proactive in their security approach and create descriptive, diagnostic, predictive and prescriptive security programs.
In addition, with the rapid adoption of cloud services – public, private or hybrid – data loss prevention and Cloud Access Security Brokers (CASB), remain a focus for IT departments looking to ensure sensitive data stored in the cloud remains protected.
Artificial Intelligence (AI) & Machine Learning
Putting aside all the hype swirling around AI, most of the practical use cases revolve around computer vision, natural language, virtual assistants, robotic process automation, and advanced machine learning. A McKinsey Global Institute study shows that by 2030 roughly 70 percent of companies will adopt at least one type of AI technology. However, less than half of the companies will fully absorb all five categories.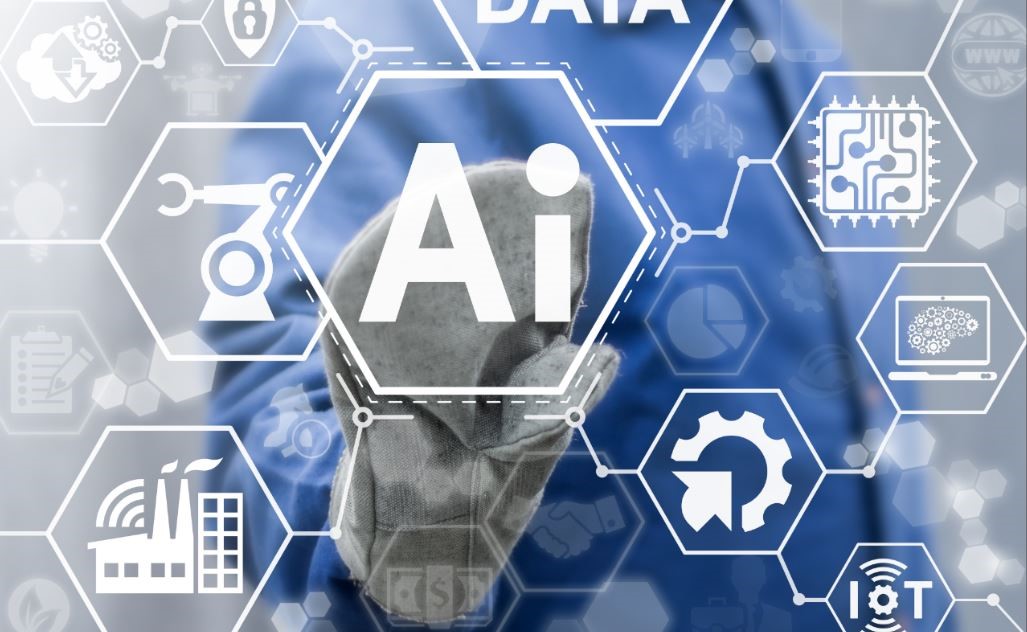 With the potential to deliver global economic activity of around $13 trillion by 2030, AI might be accountable for 1.2% of additional GDP growth per year. But this expansion is not likely to be uniform as tech savvy users and countries further distance themselves from laggards. AI technologies will likely widen the gap between leading technology countries and developing countries as well as between front-running firms and non-adopters.
Interactive Voice & Voice Assistants
One of the central themes in digital transformation of the Interactive Voice Response (IVR) space is re-humanization. In the pre-digital age call centers were thought of simply as cost centers and the role of IVR was to reduce the number of support rep work hours needed. But as companies transform themselves into modern digitally transformed customer-centric enterprises, the role of the call center changes as well. It's now seen as a crucial customer touch-point that should delight customers rather than frustrate them.
Today, the IVR industry is using AI to move from voice recognition to voice understanding. And instead of replacing or minimizing human call centers, the move is toward complementing the human touch with IVR scenarios that can understand voice inquiries and provide real solutions.
Amazon, Google & Apple have all been working furiously to deliver and integrate their voice assistants into our lives at home. One in 6 Americans or around 40 million people now have a smart home device. Voice search and home bots are becoming ubiquitous. They are getting smarter every day and now these companies are exploring ways to benefit the business community. We have seen many companies build apps for Alexa and other smart bots that can take business to a new level and this is just the beginning of this trend.
Device Proliferation
According to a recent Gartner study, by 2020, 85% of enterprises expect to deploy employee-owned-device or mixed-use policies, which could triple the number of mobile devices in the workplace and on the WLAN.
Network leaders need to redesign their WLANs to address the proliferation of personal mobile devices in the workplace. They should deploy WLANs that concurrently support three mobile devices per user and are robust enough to support voice, video and collaboration. Moreover, the diverse application requirements of BYOD (bring your own device) initiatives can put stress on WLAN performance. Related issues include proof identity, authentication techniques and online fraud protection.
"They are looking like three facets of a single problem," said Gartner Research Director Jonathan Care in a recent article on ZDNet. "We need to proof somebody, we need to authenticate that person, and we need to ensure, throughout the lifecycle from enrollment to retention, that we are not subjecting ourselves to unnecessary levels of fraud. We need to reduce our reliance on static data."
This is also an area where DynTek, in partnership with Cisco, conducts lab tests and proof-of-concepts of other solutions that integrate with Cisco's solutions to create comprehensive solutions that extend the value of the interconnected devices. This lab environment is called the DynTek/Cisco Innovation Lab. For example, DynTek has integrated an automated assistant that can make video calls to the Cisco video phones, print badges, validate IDs and check in/out our guests. In addition, DynTek has architected a solution that integrates Amazon Echo and Apple HomePod with the Cisco Telepresence platform. The solution enables fast and easy launch of the Telepresence system and meeting controls. As a further innovation, DynTek has developed a custom mobile application that incorporates blue dot wayfinding. The app enables guests to automatically connect to a wireless network upon entry to the office and facility-wide navigation.
Collaboration Tool Proliferation & Consolidation
The proliferation and use of multiple collaboration tools in the enterprise can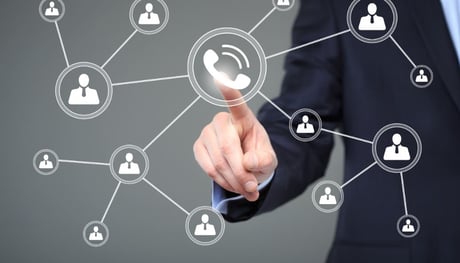 cause more problems than it solves. If different parts of one company are using Slack, Chatter, Yammer, Microsoft Teams, LinkedIn Communities or any of a plethora of other tools, it can create a level of user frustration.
While the competition may prompt new levels of utility and innovation, "it's driving users and IT crazy,'' said Mike Fitzmaurice, vice president of workflow technology at Nintex, in a recent CIO.com article. "We're approaching the point where organizations are going to have to pick winners and invest in their usage and adoption, or people are going to give up and go back to email."
So, while digitally transformed enterprises will continue to invest in collaboration tools, a shakeout and consolidation appears inevitable. Companies that offer unified collaboration and communication tools like Microsoft have a clear advantage.
GDPR
The European Union's General Data Protection Regulation is a new set of rules designed to give EU citizens more control over their personal data. It aims to simplify the regulatory environment for business so both citizens and businesses in the European Union can fully benefit from the digital economy.
The challenge for companies is complying with it, as under the terms of GDPR, not only will organizations need to ensure that personal data is gathered legally and under strict conditions, but those who collect and manage it will be obliged to protect it from misuse and exploitation, as well as to respect the rights of data owners - or face penalties for not doing so.
If your company does business that touches the EU, you should already be prepared to comply with the regulation. If not, there are five steps you can take immediately the get aboard the GDPR train:
Appoint a GPDR leader or team within marketing to review data-handling procedures
Provide clear data use consent language on website and mobile forms
Actively manage existing contacts and leads in a database
Update privacy policies regularly and notify proactively
Design a data breach plan
Conclusion
Companies are rapidly undergoing change that is dictated by internal and external factors – whether it's the need to attract millennials to the workforce or engage with new customers. Digital transformation does not incorporate just one set of tools and technologies, but a different way of thinking that is driven by customer behaviors and the need to remain competitive in the market. DynTek works with their customers to understand their business to create a plan that drives transformation. Whether its leveraging AI or implementing a new security paradigm, DynTek brings in the right technologies and partners that accelerate the transformation and lead to success. For example, DynTek has partnered with Cisco to create an innovation lab that highlights many of the areas above. In a connected world of IOT and heightened security, the network becomes a critical factor in the transformation of any organization.
About DynTek
DynTek, Inc. provides professional IT consulting services, end-to-end IT solutions, managed IT services and IT product sales to enterprise businesses, state and local government agencies, and educational and healthcare institutions.

The company holds top medallion-level partnerships across a broad range of industry-leading technology manufacturers, including Cisco, Citrix, Microsoft, McAfee and many more. This means they have an unrivaled cross-section of technical expertise and real-world deployment experience, as well as competitive pricing on the technologies you need most.
DynTek's IT services are bolstered by an extensive list of manufacturer accreditations. Paired with deep real-world experience, these accreditations represent the level of technical expertise and customer service excellence required to be the best.
Contact DynTek
To learn more about DynTek, its services and partnerships or to request a free consultation, please visit www.Dyntek.com.
Learn How Las Vegas is Creating the City of Tomorrow
Upcoming DynTek Learning Events
View the DynTek IT Events Directory Here
Sources:
https://www.zdnet.com/article/network-the-foundation-of-digital-transformation-cisco/
https://www.cio.com/article/3256045/digital-transformation/digital-transformation-trends.html
https://www.cioinsight.com/security/slideshows/digital-transformation-innovation-affect-security.html
https://www.forbes.com/sites/jasonbloomberg/2017/12/27/reinventing-interactive-voice-response-for-the-digital-era/#21759a18722e
https://www.gartner.com/doc/2743418/mobile-device-proliferation-forcing-network
https://www.zdnet.com/article/cloud-device-proliferation-bad-guys-forcing-evolutions-in-identity/
https://www.zdnet.com/article/gdpr-an-executive-guide-to-what-you-need-to-know/