Over the past 24 hours, I have had conversations with multiple customers about disaster recovery and business continuity solutions. Not about how to replicate a data center to the cloud or how to prevent network connectivity disruption, but how to keep the wheels on the bus if their workers cannot physically come into the office. The crisis scenario is unplanned, widespread mobility of the workforce. The coronavirus' global assault is forcing organizations to rethink their game plan.
Employee health is the first priority and that may mean, as we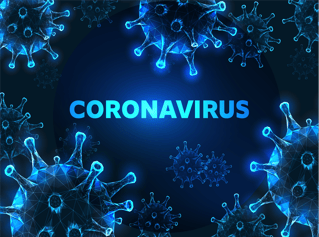 are seeing in various instances, keeping workers at home. However, business cannot stop as a result, especially for information workers who don't have to physically be present to do their job.
Your workers may have easy access to email over the web, but can they get to critical files? And if so, do you want them accessing them on an unsecure device? Are your critical apps available remotely? Essentially, are you prepared for your team to get the job done remotely for an indeterminate amount of time?
You can't predict the next crisis, but you can prepare and predict how you respond.
DR & BC for the Mobile Workforce
A simple and cost-effective solution for addressing this challenge is Microsoft Windows Virtual Desktop in Azure. A virtual desktop offers more than remote access. It is a comprehensive desktop environment (wallpaper, icons, folders, toolbar, apps, and widgets) that is remotely stored online on as Windows 10 virtual workstations. Plus, with Microsoft Windows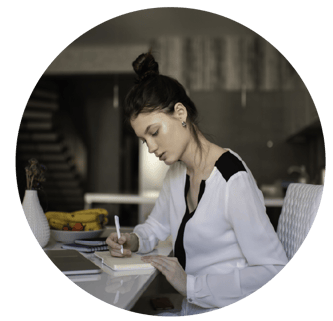 Virtual Desktop, you only have to manage the virtual machines, not the infrastructure. Unlike Remote Desktop Services, you do not have to manage Remote Desktop roles. Plus, you are able to set up a multi-session Windows 10 deployment that delivers a full Windows 10 with scalability and reduce the number of virtual machines and operating system (OS) overhead while still providing the same resources to your users.
Let's break down how this works in a DR scenario. You virtually re-create your desktop profiles – and you can create multiple by user role/type – and store them in Azure. Your critical desktop back-ups are available and production-ready at a moment's notice. However, the best part is that there is minimal cost to store them – you are only charged usage fees when they are actually being used. You do not incur an expense on a cloud workload you are not using.
Now, you are able to deploy desktops to your workers in mere minutes, drastically reducing downtime and frustration during a crisis.
The workplace challenges the coronavirus is forcing us to grapple with are not unlike another recent plague – Ransomware. In a Ransomware situation, your environment is essentially held hostage and your productivity can come to a halt. However, by leveraging Windows Virtual Desktop in Azure, you can ensure you have pristine desktops ready to deploy when required.
We can only hope that our current crisis will swiftly pass, but what I'm hearing from IT leaders is that they want to be well-prepared for any future challenges.
If you are interested in learning more about Microsoft Windows Virtual Desktop on Azure or other DR/BC solutions, please contact DynTek today.