Congress continues to wage the war between ObamaCare (the Affordable Care Act - ACA) and TrumpCare (the American Health Care Act - AHCA) and one of the key battlegrounds concerns Medicaid spending. The ACA dramatically expanded Medicaid enrollment while the ACHA attempts to cut it back while maintaining support for those who need it.
Regardless of which side of the debate you are on, there is little question that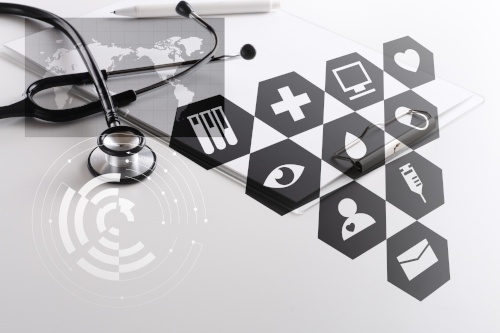 Medicaid spending is a growing issue that must be addressed. According to reports from the Kaiser Family Foundation, enrollment in Medicaid programs has increased from 30 million people in 2007 to 39 million in 2011, to 75 million in 2017. That's a 10-year increase of 150% and a near doubling in the past six years.[1] Medicaid now covers nearly one out of every four Americans.
Move to value-based care
While Congress continues to debate, there are programs currently in place to help deal with this growth in the hopes of finding better ways to control spending while still providing much needed care. One of those programs is the Delivery System Reform and Incentive Payment (DSRIP) plan that is part of Section 1115 Medicaid waiver safety-net care program.
The program provides states with funding to support hospitals and providers in initiating Medicaid payment and delivery system reforms. DSRIP was an early driver of the shift from fee-for-service to pay-for-performance models that are fast becoming the new normal in healthcare reimbursement.
The first state to participate in DSRIP was California in 2010 followed by Massachusetts, Texas, Kansas, New Jersey, and New York. New York is the most recent state to get involved and has also garnered the most funding – nearly $13 billion. The Empire State is working with over 25 provider partners who have over 250 improvement projects currently in place involving areas like population health and improved disease management for certain chronic conditions.
The main result of DSRIP will be to shift Medicaid to a value-based payment program. New York has set a goal of having 80 percent of Medicaid managed care plan reimbursements be value-based within five years.[2]
Technology the key
Implementing these aggressive goals in the resource-constrained environment of the typical healthcare organization, means automating and streamlining processes. To monitor progress and provide the data collection and reporting required to support DSRIP, providers will be looking to technology. Ultimately, supporting DSRIP will require IT systems and software applications that will help reduce costs while maintaining high levels of care.
Learn more about DynTek's DSRIP technology solutions.
[1] State Health Care Facts, Total Medicaid Managed Care Enrollment; Total Monthly Medicaid and CHIP Enrollment, Henry J. Kaiser Family Foundation.
[2] Manatt on Medicaid: Observations from New York's DSRIP Implementation, by Manatt Phelps & Phillps LLP, Lexology, May 16, 2016