In previous posts on Data Center Transformation, we talked about the importance of visibility and automation to a successful implementation. Those two pillars leads to the ultimate goal of transformation: speed. In today's digital world, businesses rely heavily on the speed with which their IT organizations can deliver information. Speed of information is necessary to provide customers with the experiences they demand and help business leaders make decisions crucial to their organizations. The growth of cloud computing, virtualization, software defined network, and microservices lead to an agile, flexible organization that enables the speed that is demanded from today's IT organization.
Speed to information, speed to innovation, and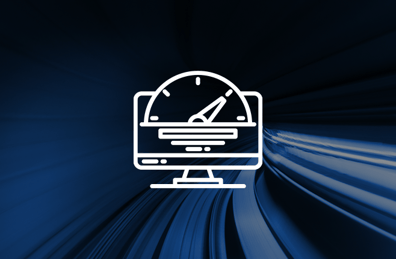 speed to improve efficiency and productivity lead to a dramatic acceleration in time to problem resolution, hardware upgrades, and application patches. Speed also allows your organization to drive improvements that provide added capabilities to your business. Speed in your data center helps you streamline your processes that enable efficiency and high levels of productivity.
As the amount of data flooding into your data center continues to grow, failure to adapt through modernization can lead to network slowdowns and bottlenecks that prevent workers in your organization from doing their jobs. Ultimately this negatively impacts your ability to keep up with the competition in servicing customers.
Increasing the speed of your IT operation allows you to do more with fewer resources which has been the promise of virtual machines and other solutions that have yet to be fulfilled. Fully realizing the benefits of optimization requires combining the three pillars of visibility, automation, and speed.
Transforming your data center is only the beginning of your drive to improve productivity and increase efficiency. Data Center Transformation provides a solid foundation that enables you to create a virtuous cycle of continuous improvement within your organization. Transformation sets up the processes and mechanisms that enable you to find new and better ways to operate your business driven by a culture of continuous improvement.
DynTek has an extensive background in helping organizations transform their data centers across enterprise, government, education, and healthcare organizations. Our experts can guide you to select the right solutions to simplify your cloud environments, eliminate silos, and deliver a consistent infrastructure experience where ever your workloads reside. To discover how a Data Center Transformation can benefit your organization, read our eBook, Solving the IT Conflict: Simplify Your IT Infrastructure with the 3 Pillars of Data Center Transformation.