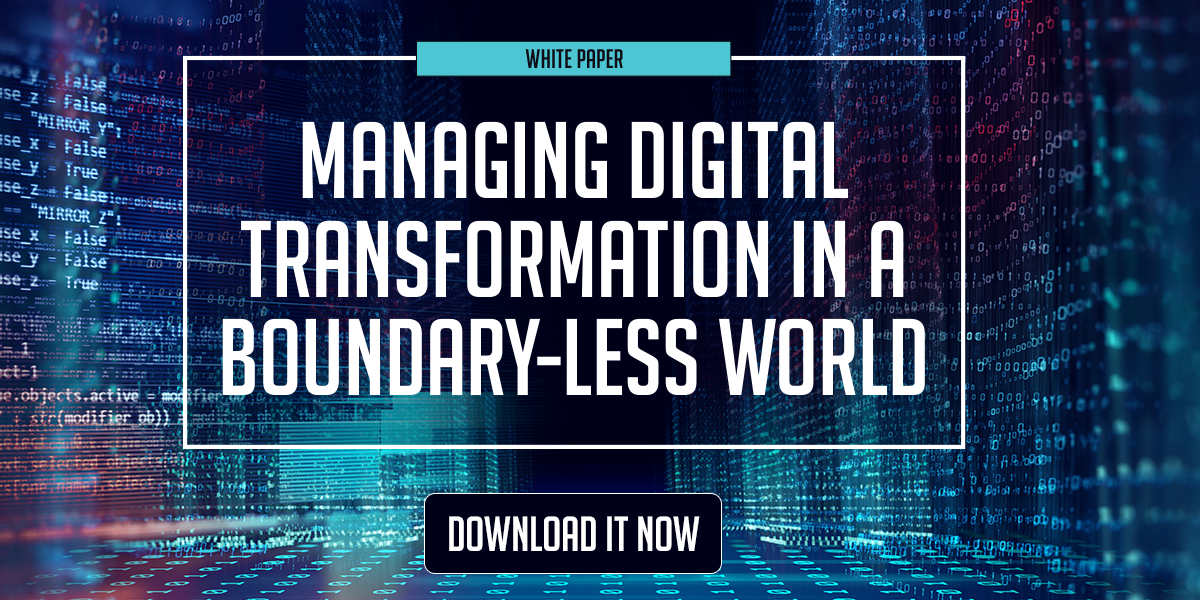 According to Gartner, a third of all businesses are now in the scaling or refining stages of digital maturity, double the number from a year earlier.[1] That's a sure sign that the IT function is increasingly being looked at as a strategic asset rather than a fixed infrastructure cost. As IT takes on this new role, technology leaders have become more influential in defining business strategy, helping executives understand the value of growing possibilities, and mitigating the risks and protecting digital assets in a boundary-less world.
Whether you are in the process of a digital transformation in your organization or are planning to launch an initiative in the near future, here are three core areas you should be considering.
Network Adaptability
Your data center and network infrastructure must be adaptable and flexible enough to successfully implement a digital transformation initiative. If your existing IT environment is too rigid to accommodate new technologies, you may need to consider a complete revamp of your architecture. This can be addressed by turning to cloud technology which offers flexibility, fast provisioning, comprehensive features and a pay-as-you-go cost model. You could also decide on a hybrid approach, leveraging the cloud for some applications and running other on in-house servers.
Security
As more business and communication is handled outside the walls of your organization, securing your digital assets has become a major concern. Establishing an effective security framework across your entire enterprise and its remote endpoints requires a new level of understanding and management. Incorporating artificial Intelligence and security analytics can be an effective way to orchestrate a secure system that protects your organization from threats.
Collaboration and Communication
To meet the demands of the new distributed workforce, organizations must be able to accommodate staffs at remote locations and enable digital collaboration with customers and vendors. Email, data and information transfer, video and audio communication, and increased use of mobile devices all pose technology challenges. Enabling and securing information sharing in this new environment means implementing new security tools such as proof identity, authentication, and online fraud protection.
Creating a modern architecture is critical for the digital transformation of your organization – especially in our increasingly connected world. For a more detailed look at the importance of making this critical technology transition, click here for our new white paper, Managing Digital Transformation in a Boundary-Less World.
[1] CIO Agenda 2019: Digital Maturity Reaches a Tipping Point, by Kasey Panetta, Smarter with Gartner, October 16, 2018