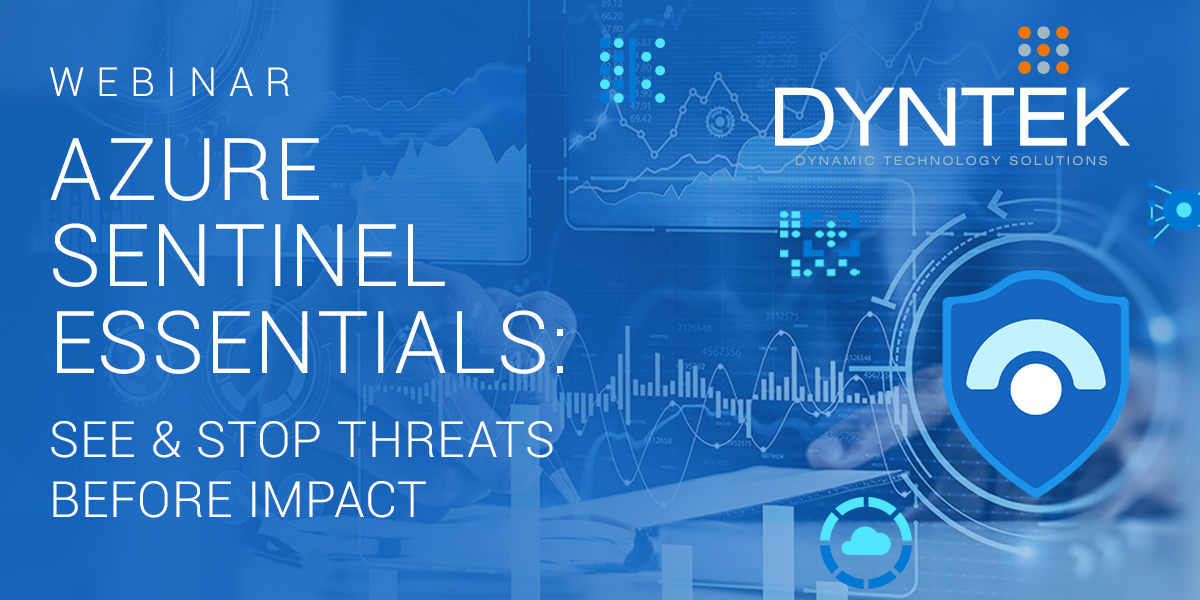 ONLINE EVENT
OCTOBER 22, 2020
11:00 AM PT/2:00 PM ET
Microsoft's technologies have expanded beyond powering your journey to the cloud, to powering your overall security posture. Microsoft 365 and Azure have a powerful set of capabilities to actively secure your data and systems and help your organization with legal or regulatory standards.
The latest addition to the line-up is Azure Sentinel.
Join DynTek, a Microsoft Gold Partner, for this dive into the essential functions, benefits, and capabilities of this technology, as well as the core security and compliance capabilities in Microsoft 365 and Azure including:
Understanding the security tool landscape: Threat Protection, Advanced Threat Protection, Defender ATP, Cloud App Security, and more
Creating a single lens for alerts detection, threat visibility, proactive hunting, and threat response
Security Operations Center: Remote monitoring and threat hunting
Reduce alert fatigue and make your threat detection and response smarter and faster with artificial intelligence (AI)
Eliminate security infrastructure setup and maintenance, and elastically scale to meet your security needs—while reducing IT costs
Join the event and learn how you can qualify for a custom, funded Microsoft Sentinel Workshop where you will receive insights on active threats to your Microsoft 365 cloud and on-premises environments and hands-on experience on how to automate your security operations to make it for effective.
Register today at https://www.dyntek.com/azure-sentinel-essentials-webinar-registration.