In a previous post, we discussed the inherent conflict that exists in the typical IT organization. Various business units like operations, quality assurance, architecture/engineering, security, development, and change management, each carrying out their responsibilities separately from one another. The result of this isolated approach to IT operations management is additional rework and delays when it comes to implementation of innovative features and functions needed by the business.
Forward looking IT leaders are looking to break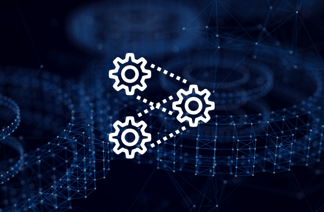 through the disjointed approach to create a more collaborative, productive environment. They are accomplishing this through Data Center Transformation, an initiative focused on breaking down silos, enhancing cooperation among the different IT groups, and getting everyone pointed in the same direction.
Data Center Transformation is built on three pillars: visibility, automation, and speed. We've discussed the overarching importance of visibility in a previous post. Once you have full transparency to everything going on in your IT operation, you can then move on to automation, the second important step in the process.
Start by automating your operation's basic tasks – provisioning, change control, and problem resolution. Once automation has been implemented into your processes you can more easily integrate security into those processes.
Self-service is a core objective of automation – making information easily available to those in the organization who need it. Each of the IT groups may at times require information from other business units and automation makes it easy for someone to obtain the help he or she needs on their own. This streamlines the process and eliminates roadblocks that hinder accomplishing tasks – whether that be resolving an issue with an application that has gone down, provisioning, or making a change to a virtual machine.
Integrating automation into your data center leads to a more accurate, agile operation that can more easily handle unforeseen events with fewer resources. Automation can take care of 80-90 percent of the work being done in an IT organization and eliminates bottlenecks that can arise when there is only a single contact in each group to handle issues and accomplish tasks.
DynTek has wide-ranging experience with data center transformation across enterprise, government, education, and healthcare organizations. Our experts can help drive your transformation by offering customized solutions that meet your business goals and your budget. To learn more about the benefits and best practices around Data Center Transformation, read our eBook, Solving the IT Conflict: Simplify Your IT Infrastructure with the 3 Pillars of Data Center Transformation.