As cyber threats continue to accelerate, organizations are devoting more time and money towards solutions that can help combat them. According to Gartner, the worldwide security software market grew by almost four percent in 2015 reaching an annual spend of just over $22.1 billion, $3 billion more than spending in 2012.[1]
In many organizations, spending on security has become a major component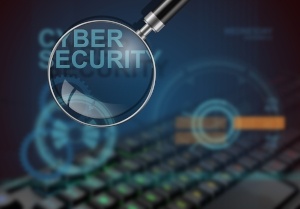 of the annual budget. That's why it's increasingly important to get the full benefit from your solution. McAfee's Solutions Services offers this six step approach to help you optimize your software security solution so that you are getting the most benefit from it.
Strategize
The security software you choose should align with the strategic objectives of your organization. With that as a base, set the priorities for your security plan and develop a detailed approach for implementation.
Plan
In many cases, the value you will ultimate get from your solution comes down to the effectiveness of your implementation. Begin by developing a detailed roadmap complete with project outlines, resource schedules and staffing plans. Meeting your company's security objectives requires strictly adhering to a comprehensive project plan.
Design
Every organization has different needs, resources, and infrastructure. These variables must be considered when designing the solution that is right for you. The design framework should include the necessary technical controls that meet your overall objectives.
Implement
With a detailed plan and appropriate design in place, you can move on to the implementation. Make sure your resources – both internal and external – are assigned appropriately as you move through the implementation phase. Ensure you have assigned responsibility for each component and hold individuals accountable for carrying out his or her part of the plan.
Operate
Once installed, prepare your team to prevent, detect, and correct issues through ongoing operations. Ensure proper training for everyone who will be using or managing the system and develop appropriate operational processes as you move forward and upgrade.
Optimize
Once you are up and running your work is still not done. You must ensure that your solution is operating in alignment with your business processes and remains tuned through periodic assessments. Have your team constantly seek improvement opportunities so your solution stays fresh, relevant, and effective in protecting you from threats.


McAfee's global Solutions Services team of skilled experts will work with you to ensure that your security solutions are implemented at peak efficiency by using their extensive knowledge, global resources, and unrestricted access to the McAfee ecosystem.
To learn how DynTek can help you develop the right McAfee security solution, click here.
[1] Gartner Says Worldwide Security Software Market Grew 3.7 Percent in 2015, Gartner Press Release, July 14, 2016.