3 min read
4 Ways Microsoft SECURE PRODUCTIVE ENTERPRISE Empowers Your Workforce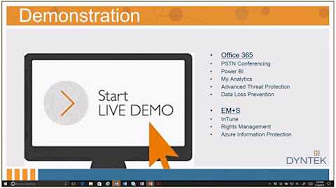 Some companies look at their labor force as the largest expense line on their P&L. Enlightened – and often more successful organizations – view their workforce not as an expense, but as one of their most prized assets. Empowering your workforce is the key to unleashing the true value of your workers and driving improved overall company performance.
Microsoft has developed Secure Productive Enterprise (SPE) to provide the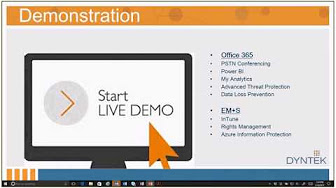 most trusted, secure, and productive way for your team to work. SPE brings together Office 365, Enterprise Mobility + Security, and Windows 10 Enterprise into a single licensing offering. Four pillars support the value proposition of SPE: trust, collaboration, mobility, and intelligence, and can go a long way toward empowering your workforce.
Trust
Your workers need to know that you are protecting them and the data they create and share daily. This means providing a high level of security, compliance, privacy, and transparency. The components of SPE work together and with partner solutions from across the security ecosystem to provide you with superior threat protection. Advanced threat protection, cloud app security, information protection, and security management, provide the most comprehensive security safeguards available.
Microsoft believes you own your own data and is transparent in the ways Office 365 maps to security, privacy, compliance and risk management controls defined in the Cloud Security Alliance Cloud Control Matrix. The Microsoft approach to compliance accelerates the certification process and helps deliver services that are compliant with standards and requirements in a broad range of regulatory environments.
Collaboration
Today's workers have diverse workstyles that you need to embrace to ensure a productive workplace. SPE addresses these needs with a wide variety of solutions that enable your team to collaborate effectively.
OneDrive allows teams to easily share files from anywhere and on any device
Outlook provides smarter email and calendaring to help your team focus on their most important tasks
Office 365 co-authoring offers a cohesive collaboration experience across the desktop, online, or mobile
Skype for Business lets you connect with anyone, anywhere, across any device with a single platform for calling, conferencing, video, and sharing
Yammer groups enable teamwork through sharing and collaboration with the right context and the right set of people
SPE solves the challenges of connecting an ever more diverse and dispersed workforce.
Mobility
Today's workers are no longer confined to a single office environment. SPE enables your team to get things done anywhere at any time. The challenge of connecting a disconnected workforce is securing the data and communication as it is transmitted. SPE delivers the most protection for mobile workers through secure per-app VPN connectivity in Windows 10.
Windows Intune helps workers collaborate on their BYOD devices while allowing IT to maintain control. OneDrive for Business and SharePoint enables people to connect, share, synch, and collaborate from their phone or PC while staying connected via Skype calls and meetings. Outlook helps your team stay on top of their daily schedules by connecting to any email account, from Gmail to Exchange Online.
Intelligence
Being able to work together is crucial for your team, but so is having access to information that provides insights and drives faster, better business decisions. SPE uses intelligent systems to empower organizations to help your team better understand the way they work and to provide them with intelligent tools that help everyone get the most from Office 365.
Cortana personal digital assistant unleashes productivity through intelligent search capabilities that span your team's desktop, device, and the internet. Excel and Power BI make it easy to move between tools as you build data models, perform analysis, visualize insights, and refine your data. Delve allows your team to discover relevant content and people based on who they are working with and what is trending around them.
Integrating intelligence across Office 365 apps means you have access to intelligent information and insights directly from your app. PowerPoint Designer and Morph are intelligent tools that enable any of your workers to create polished slides and motion effects in a few quick steps.
SPE provides a rich, end-to-end productivity experience that allows your workers to leverage key information and collaborate effectively with other members of your team. Providing them with the proper tools and solutions leaves them free to make the best decisions for your customers and for the organization. That translates to true empowerment.
To learn more about Microsoft's Secure Productive Enterprise and how DynTek builds solutions that can help empower your workforce, view our video demo.