The growing use of cloud computing has opened a vast new array of solutions for users in nearly every industry. The key to unleashing the value of these solutions is the continued use of open source tools and resources. Open source allows businesses to choose the right technology for their specific needs without being locked in to any single vendor technology.
Microsoft is committed to supporting an open source cloud environment having become a premium sponsor for the Open Source Initiative, a nonprofit dedicated to promoting and protecting open source software through education, collaboration, and infrastructure. Thousands of Microsoft engineers use, contribute to, and release open source every day across every platform, including cloud to client operating systems and programming languages.
Here are four ways Microsoft continues to support the open source community and customers regardless of their platform of choice.
Azure Databricks
Built in partnership with the founders of Apache Spark, Azure Databricks is a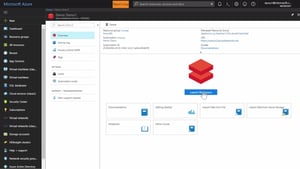 fast, easy, collaborative analytics platform optimized for Azure. The solution helps customers accelerate innovation with one-click setup, streamlined workflows, and an interactive workspace. Native integration with Azure SQL Data Warehouse, Azure Storage, Azure Cosmos DB, and Power BI simplifies the creation of modern data warehouses and enables organizations to provide self-service analytics and machine learning over both relational and non-relational data.
MariaDB Foundation
Microsoft recently joined the MariaDB community as a platinum member and is committed to actively contributing to the MariaDB community. Maria DB is one of the most popular database servers in the world made by the original developers of MySQL and guaranteed to stay open source. Microsoft is also delivering a preview of Azure Database for MariaDB to bring the fully managed service capabilities to the platform.
Azure Cosmos DB with Apache Cassandra API
This new solution allows developers to receive Cassandra-as-a-service using the familiar Cassandra SDKs and tools along with Azure Cosmos DB. Developers can reuse previously written code to build new applications using the Cassandra API against Azure Cosmos DB's globally distributed multi-model database service. Azure Cosmos DB has been designed to scale throughput and storage across any number of geographical regions with comprehensive SLAs and with greater consistency levels for more precise latency management.
GitHub Partnership on GVFS
GVFS is an open source extension to the Git version control system developed by Microsoft to support the world's largest repositories. This new partnership with Microsoft brings GVFS to GitHub's 25 million users.
Microsoft's growing investments in open source technologies and open standards enables its partners to use their existing skills to reach a large and growing base of customers. As a Microsoft Gold Certified National Solution Partner, DynTek provides a comprehensive range of offerings to support your Microsoft cloud solutions. Contact us today to find out how we can help you better leverage the Microsoft Azure Cloud platform.