It is estimated that nearly 4 billion people use the Internet today. The amount of data being generated and shared is nearly incalculable as software and hardware advances make the sharing of data simpler by the day. This can be both a blessing and a curse.
Your organization is likely producing and disseminating huge volumes of data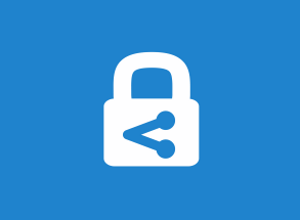 on a daily basis, but is it information that you want shared outside of your business? Likely some of the information is company private and needs to be secured. Azure Information Protection (AIP) is one way to make sure the data being created in your organization is controlled and secured.
AIP is a cloud-based solution that helps you classify, label, and protect your documents and emails. This can be done automatically by administrators who define rules and conditions, manually by users, or a combination of the two where users are provided with recommendations. Here are three ways AIP can help secure your data exchange.
Labels and Classification
With AIP, you can classify your documents and emails to track and control how they are used. Once you apply a classification, the label is visible at all times, regardless of where the data is stored or how it is shared. Each label contains a header, footer, or watermark and lets a sender or recipient know how it must be handled.
For example, an email may contain information that has been deemed company private, and the sender will be informed it is not to be sent outside the company. Once you have classified your content, you are then able to analyze your data flow to have better visibility into potential security risks or misuse.
Rights Management
AIP protects your data using Azure Rights Management technology (ARM) that uses encryption, identity, and authorization policies. Protections that are applied using ARM remain with the content separate from location, inside or outside your organization, networks, file servers, and applications. This allows you to maintain control of your data even when it is being shared with other parties.
For example, you can establish protection on a sales forecast document and limit access to only users in your organization. You can also prevent the document from being edited by making it read-only, or block it from being printed.
Application Integration
AIP is particularly effective because it integrates seamless into your users' workflow. With the AIP client installed, the security information will appear as a protection bar in Excel, PowerPoint, and Outlook. This makes it simple for end users to select labels for the right classification. Labels can also be applied automatically eliminating the need for users to guess at what is required to comply with your organizational policies.
Once a document in any application has been protected, users and administrators can use a document tracking site to determine the identity of anyone accessing it. If a risk is uncovered, access to the document can be revoked.
Unsecured use of data can pose significant threats to your organization. Contact DynTek to discover how Microsoft AIP can help protect unauthorized use of your information.