Our Leadership Team
Please meet our executive leadership team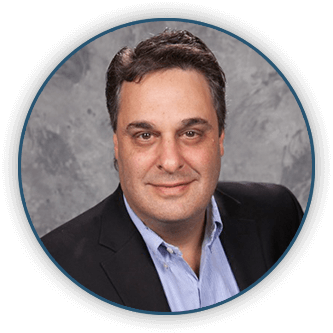 RON BEN-YISHAY

President & CEO
---
Ron Ben-Yishay, DynTek's Chief Executive Officer, has over 20 years of experience in information technology sales and management. In his role as CEO, Ben-Yishay helmed a successful financial and operational realignment of the organization, resulting in record-setting growth at the bottom line and consistent EBITDA positive results.
Previously, Ben-Yishay held several regional sales leadership positions within the company with a focus on cultivating top performers and manufacturer partnerships. The teams he has developed during his tenure at DynTek consistently excel in sales and technical performance and overall customer satisfaction.
Ben-Yishay received his B.A. in Computer Science from the State University of New York at Brockport in 1985. After a successful career in direct sales at The Computer Factory and Memorex-Telex, Ben-Yishay joined DynTek in 1996 as a District Sales Manager.
KAREN S. ROSENBERGER

Chief Financial Officer & Chief Operating Officer
---
As Chief Financial Officer and Chief Operating Officer, Karen Rosenberger, who joined DynTek in October 2007, directs DynTek's financial and operational policies, objectives and initiatives.
She has a broad background in financial management, having more than 20 years of finance and strategic planning experience in private and publicly traded companies. Most recently, Rosenberger served as Chief Executive and Chief Financial Officer of Option One Home Medical, a privately held distributor of durable medical equipment based in Irvine. At Option One, she played a key role in implementing cost control measures and creating financial structures and systems.
She previously served for two years as Vice President of Finance for dj Orthopedics, a publicly traded manufacturer in San Diego, where she oversaw financial functions and led several cross-functional teams through a business restructure. Prior to that, Rosenberger served for three years as Chief Financial Officer of VIA Medical, a venture-backed medical device manufacturer in San Diego. She also held various management positions at McGaw, Inc., including Director of Finance and Assistant Controller.
Rosenberger received a BS in Business Administration and a MBA from West Coast University in Los Angeles.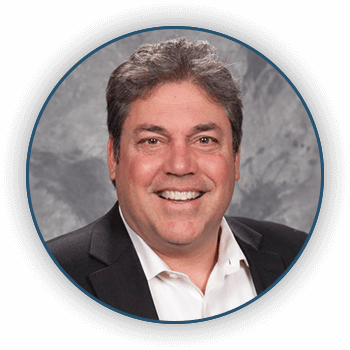 JOE RUBINO

Vice President - East Region
---
Joe Rubino, DynTek's Vice President - East Region, directs sales, operations, customer support and partner relations within the company's Northeast Region, which encompasses the New York City, NY, Albany, NY, and Boston, MA regional offices. He has over 25 years of experience in IT sales, customer service and engineering.
Rubino has an extensive background in corporate growth strategy, solution sales, sales management and development, government contracts and strategic large account management. He has a rich background in the IT industry with experience in various capacities including Technician, Systems Engineer, Business Analyst, Sales Representative, Sales Manager and Entrepreneur.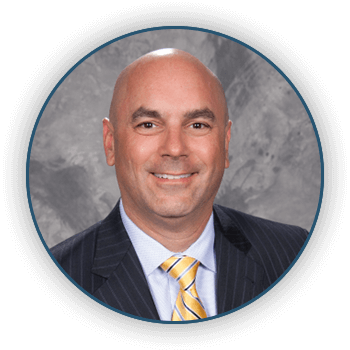 DAN MINELLA

Vice President - West Region
---
Dan Minella, DynTek's Vice President - West Region, is responsible for the strategic and day-to-day direction of the sales and technical teams within the company's West Region, which includes regional offices in Las Vegas, NV; Newport Beach, CA; San Diego, CA; and Sacramento, CA. In his previous role as the District Sales Manager for the Las Vegas region, Minella spearheaded a year-over-year growth rate exceeding 30%, the development of a state-of-the-art demo lab and executive briefing center, and tripled the sales and technical resources in the region.
Minella has over 16 years of experience in the IT industry working with government, education, healthcare, financial, hospitality and a broad range of commercial accounts. He has extensive experience with Cisco unified communications, security, networking, wireless and data center technologies, with a keen ability to support customers with their core business initiatives via the innovative and practical use of technology.
Minella has a Bachelor of Science in Electrical Engineering from West Virginia University.
s.