DynTek IT Careers
Learn about DynTek IT career opportunities & benefits.
DynTek strives to hire the best in the business! As an industry leader, our goal is to hire specialized IT professionals that are looking for a long-term opportunity to grow their career. Whether it be a hands-on Project Consultant role, Pre-Sales Solutions Architect, Project Manager or Staff Aug Consultant, DynTek is committed to its employees. We offer a competitive base compensation, bonus, benefits, trainings and more!
To apply, please email an updated copy of your cover letter and resume to Employment@dyntek.com.
DynTek is an equal opportunity employer. Principal applicants only. No phone calls, no faxes.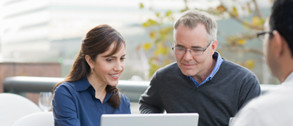 WHY DYNTEK?
We're a dynamic, entrepreneurial company oriented for growth, and we're looking for the best and brightest minds in IT to join us. Are you ready for the most exciting career opportunity of your life?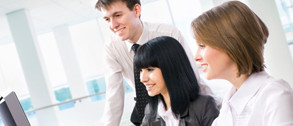 GREAT TECHNOLOGY, GREATER MINDS
A career at DynTek gives you the opportunity to work with some of the most talented people in the IT space. You and your rock star teammates will work with best-of-breed technologies to create solutions for the IT challenges of today and tomorrow.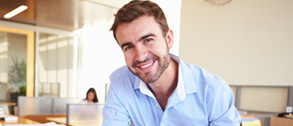 MORE THAN A JOB. A PASSION
Sure, we offer amazing pay and great benefits, an awesome company culture and many of our team members have extensive travel opportunities. But those are just perks of getting to do something you honestly love to do.
"It sounds cliché, but ultimately the success or failure of a company comes down to the people they employ. This is where DynTek truly shines. We are a team of highly motivated people driven to succeed. We develop strong relationships with our customers and help them solve their problems. We execute flawlessly. With our customer's success comes ours. DynTek truly is a great place to work."
— Adam L.
"DynTek has a strong team spirit that makes it feel like a family. Together, we challenge each other to think bigger…act bigger…learn new skills and stretch to reach new goals, which benefits me as an individual, fellow employees, partners and customers."
— Dan M.
CURRENT OPENINGS
READY TO APPLY?
DON'T SEE SOMETHING JUST RIGHT FOR YOU?
ENTER YOUR EMAIL ADDRESS TO BE NOTIFIED WHEN NEW CAREER OPPORTUNITIES ARE POSTED.