About Dyntek
Learn about what makes DynTek a leading IT services firm.
Our Company
DynTek, Inc. provides professional IT consulting services, end-to-end IT solutions, managed IT services and IT product sales to mid-market commercial businesses, state and local government agencies, and educational and healthcare institutions.

Leave your technology troubles behind with DynTek. We hold top medallion-level partnerships across a broad range of industry-leading technology manufacturers, including Cisco, Citrix, Microsoft, Intel Security and many more. This means we have an unrivaled cross-section of technical expertise and real-world deployment experience, as well as competitive pricing on the technologies you need most.
DynTek's IT services are bolstered by an extensive list of manufacturer accreditations. Paired with deep real-world experience, these accreditations represent the level of technical expertise and customer service excellence required to be the best.
The DynTek Distinction
At DynTek, our clients are like family. You can always count on us to be there for you. We take great pride in our entire team's commitment to client success and we value the long-time partnerships that grow out of our committed relationships with clients.

When you partner with DynTek, you're served by a single point of contact throughout the life of the engagement, backed by an extensive support team.
April 2015:

Named to CRN's List of Tech Elite 250

April 2015:

Recognized as one of the Top 100 Public Companies Based in Orange County, CA

August 2014:

Named a Semi-Finalist for Outstanding Technology Company for 21st OC Tech Alliance High-Tech Innovation Award

September 2013:

Named to CRN Fast Growth 150 List
2017 & Beyond
DynTek has no plans on slowing its momentum in the years to come. We plan to continue to deliver outstanding, affordable IT services to government, commercial, education and healthcare clients. We'd be doing all of this anyway. The awards that come our way are just icing on the cake.
Awards & Accolades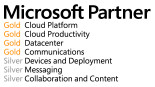 Our People
When you work for DynTek, technology isn't your job; it's not even your career. Technology is your life. We hire the industry's best talent: bright, innovative, solutions-oriented minds that live and breathe technology.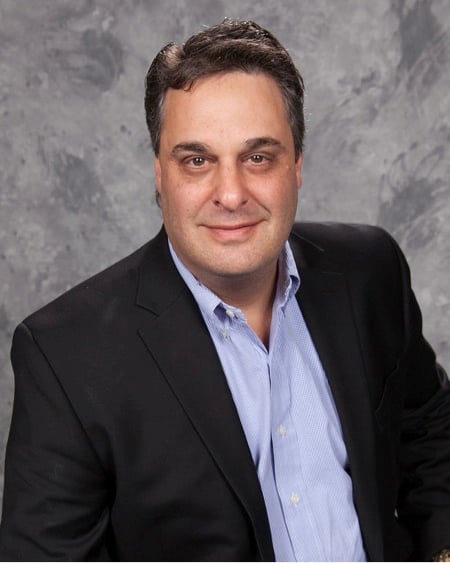 Ron Ben-Yishay
President & CEO
Ron Ben-Yishay, DynTek's Chief Executive Officer, has over 20 years of experience in information technology sales and management. In his role as CEO, Ben-Yishay helmed a successful financial and operational realignment of the organization, resulting in record-setting growth at the bottom line and consistent EBITDA positive results.
Previously, Ben-Yishay held several regional sales leadership positions within the company with a focus on cultivating top performers and manufacturer partnerships. The teams he has developed during his tenure at DynTek consistently excel in sales and technical performance and overall customer satisfaction.

Ben-Yishay received his B.A. in Computer Science from the State University of New York at Brockport in 1985. After a successful career in direct sales at The Computer Factory and Memorex-Telex, Ben-Yishay joined DynTek in 1996 as a District Sales Manager.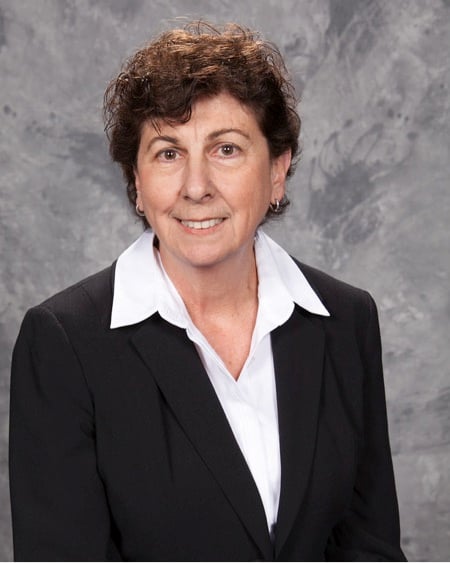 Karen S. Rosenberger
Chief Financial Officer & Chief Operating Officer
As Chief Financial Officer and Chief Operating Officer, Karen Rosenberger, who joined DynTek in October 2007, directs DynTek's financial and operational policies, objectives and initiatives.

She has a broad background in financial management, having more than 20 years of finance and strategic planning experience in private and publicly traded companies. Most recently, Rosenberger served as Chief Executive and Chief Financial Officer of Option One Home Medical, a privately held distributor of durable medical equipment based in Irvine. At Option One, she played a key role in implementing cost control measures and creating financial structures and systems.

She previously served for two years as Vice President of Finance for dj Orthopedics, a publicly traded manufacturer in San Diego, where she oversaw financial functions and led several cross-functional teams through a business restructure. Prior to that, Rosenberger served for three years as Chief Financial Officer of VIA Medical, a venture-backed medical device manufacturer in San Diego. She also held various management positions at McGaw, Inc., including Director of Finance and Assistant Controller.

Rosenberger received a BS in Business Administration and a MBA from West Coast University in Los Angeles.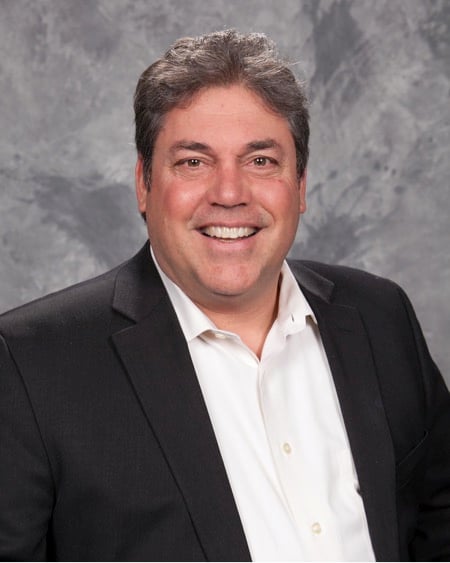 Joe Rubino
Vice President - East Region
Joe Rubino, DynTek's Vice President - East Region, directs sales, operations, customer support and partner relations within the company's Northeast Region, which encompasses the New York City, NY, Albany, NY, and Boston, MA regional offices. He has over 25 years of experience in IT sales, customer service and engineering.
Rubino has an extensive background in corporate growth strategy, solution sales, sales management and development, government contracts and strategic large account management. He has a rich background in the IT industry with experience in various capacities including Technician, Systems Engineer, Business Analyst, Sales Representative, Sales Manager and Entrepreneur.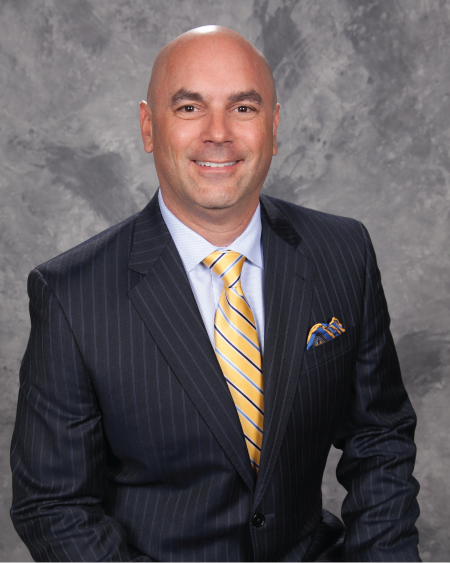 Dan Minella
Vice President - West Region
Dan Minella, DynTek's Vice President – West Region, is responsible for the strategic and day-to-day direction of the sales and technical teams within the company's West Region, which includes regional offices in Las Vegas, NV; Newport Beach, CA; San Diego, CA; and Sacramento, CA. In his previous role as the District Sales Manager for the Las Vegas region, Minella spearheaded a year-over-year growth rate exceeding 30%, the development of a state-of-the-art demo lab and executive briefing center, and tripled the sales and technical resources in the region.
Minella has over 16 years of experience in the IT industry working with government, education, healthcare, financial, hospitality and a broad range of commercial accounts. He has extensive experience with Cisco unified communications, security, networking, wireless and data center technologies, with a keen ability to support customers with their core business initiatives via the innovative and practical use of technology.
Minella has a Bachelor of Science in Electrical Engineering from West Virginia University.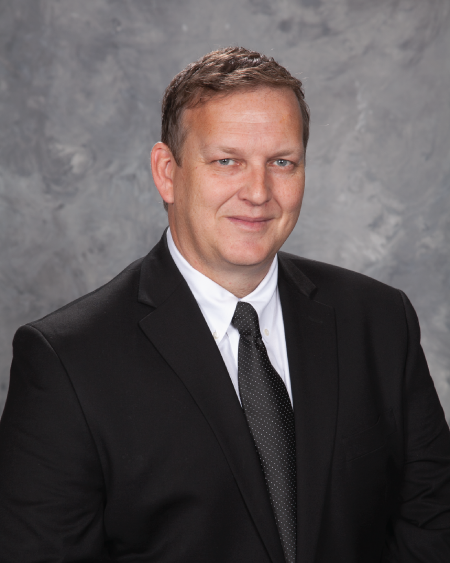 Steve Struthers
Vice President - Security Solutions and CTO
A 20-year veteran of the technology industry, Steve Struthers serves as DynTek's Vice President - Security Solutions and Chief Technology Officer. Struthers directs sales, operations, customer support and partner relations for the company's security solutions and services.

Struthers joined DynTek during the October 2006 acquisition of TekConnect Corporation. While at TekConnect, as Vice President and later CEO, he helped grow that company from a small 10-person organization to a venture-funded operation that peaked in 2002 with close to $20M in annual sales.

Over the last 20 years, Struthers has founded five different companies in the technology, publishing, telecommunications and transportation industries, two of which were eventually sold to publicly traded companies. Struthers has served in numerous capacities over the years, including President/CEO, CTO, VP of Sales and VP of Engineering Services.
DynTek Solution Architects
DynTek is a large IT services company, with a vast network of top-tier partnerships. But we offer the personal touch and hands-on service of a boutique agency. The Solution Architects at DynTek are at the heart of this experience. On top of their customer service excellence and strategic IT expertise, our Solution Architects work closely with our project management office to connect you with the right resources to meet your IT goals.
DynTek Enterprise Architecture Teams
DynTek has a vast team of technical experts with unique and varied expertise in specific technology domains, such as security, cloud computing, mobility and storage. In addition, our team has extensive hands-on experience helping clients address business challenges and opportunities such as BYOD, employee productivity, business process improvement, customer satisfaction and more.

Together they encompass a broad Enterprise Architecture Team with the diverse skills required to create solutions for today's complex business and technical environments. Our team leverages industry best practices blended with our real-world experiences that ensure customers attain business agility and IT maintains security and control – all while enhancing the end user experience.
Industry Talent Team
Our Solution Architects will hand-pick your personalized Industry Talent Team, a hyper-focused nucleus of DynTek team minds with specialized expertise in your industry and your business. Your team works closely with the DynTek project management office to facilitate the organization and progress of your IT project.

Your Industry Talent Team is extensively educated in system design and architecture best practices and fluent in the latest technologies from industry-leading companies.
Project Management Office
Through spending years providing IT solutions to the problems faced by enterprise, healthcare, government and education sector clients, DynTek has developed an effective project management office (PMO) dedicated to understanding our clients and the unique challenges faced in each industry.

DynTek's PMO is dedicated to optimizing the experience and efficacy of every IT project we do for our clients. A dedicated project management team maintains our PMO; your implementation team is a whole other part of the picture. This structure ensures that projects are completed on time and within budget.